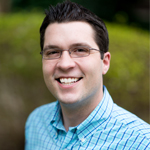 Robert Gatewood
Age:

26
Location:

Clinton, MS
Skills:
Photoshop, Illustrator, Corel Draw, InDesign, QuarkXPress
Corporate branding, Logo design, Page layout design, Trade show display design, and T-shirts
A bit about me:
My name is Robert Gatewood and I am a native of Clinton, MS. I graduated from Clinton High School in 2006 and went to Mississippi College where I graduated in May 2010 with a Bachelor of Science in Art with an emphasis in graphic design. I currently work at my alma mater as the Director of Enterprise Applications for Enrollment Services. I am pursuing my Ph.D. in Instructional Technology and Design at the University of Southern Mississippi.